Following the covid pandemic, we are still keeping a contactless system in place for people who are vulnerable.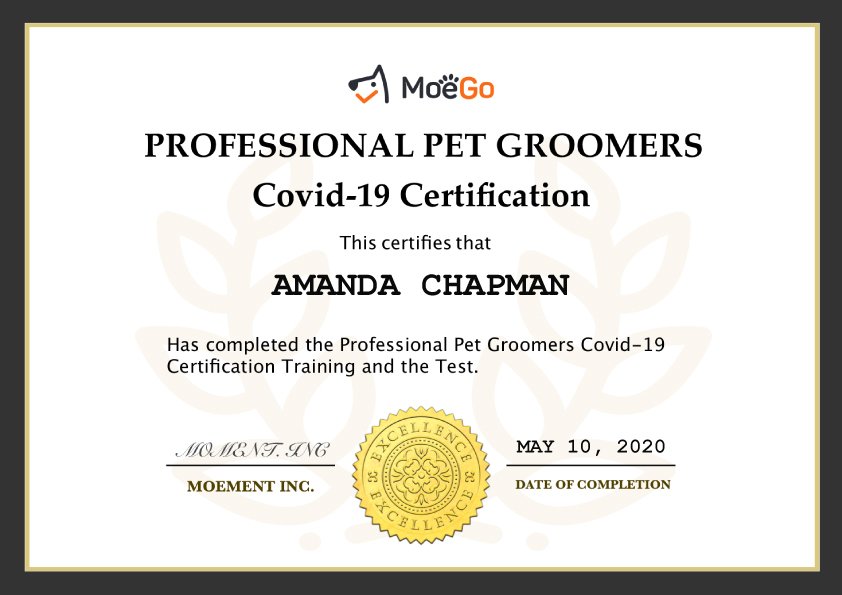 Safety Measures in Accordance with the APHA
I contacted the Animal and Plant Health Agency for confirmation that I can maintain my dog grooming salon open for cases of animal welfare, and I received a letter stating that I may, given the preventative steps I've taken to keep everyone safe.
We take this situation and your and your dog's safety extremely seriously. We have therefore taken the necessary precautions and courses, and we have obtained the MoeGo COVID-19 Certification.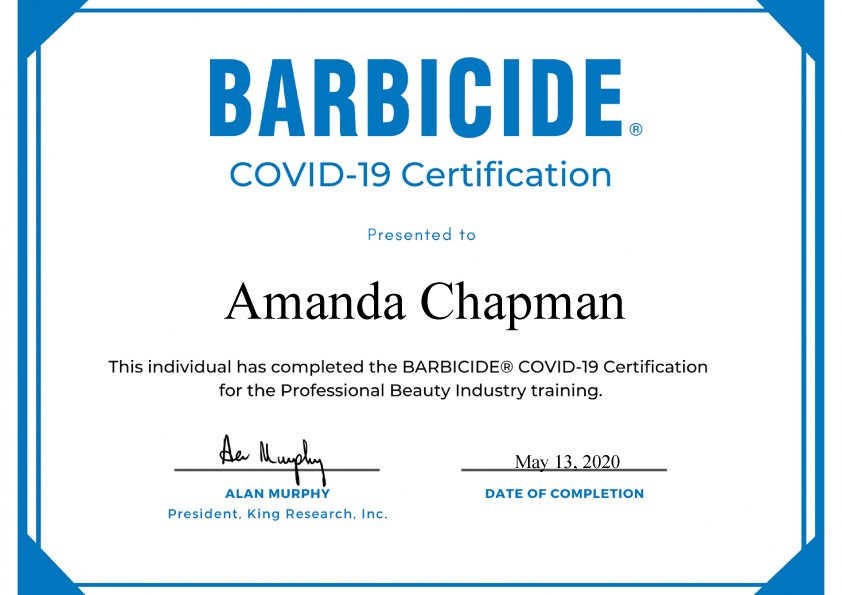 BARBICIDE® COVID-19 Certification
We have also taken the Barbicide COVID-19 Course and obtained the certification. The course presents the most current and pertinent information to the groomer. While this information changes, the guidelines will remain consistent in the short term, and will be followed by the groomer.
Safety Requirements Assured
At our premises, we have placed sanitiser and gloves on the front gate. The process is that the client enters the first gate into a holding bay, removes the dog's lead and collar and leaves the area and premises. I then enter the holding Bay Area with gloves on and a mask, collect the dog and bath it immediately before carrying out any work.
The same procedure as entry is performed for the client retrieving the dog but in reverse.
We do not see the clients at all during drop off or collection. All consultations for grooming are carried out over the phone or FaceTime prior to the appointment in order to remove any type of contact with the client, so that everyone remains safe.
Collection & Return of your Dog
I can collect your dog from your home and return him or her.
My Van has been converted to transport dogs in a perfectly legal manner and I've an authorisation from the APHA Welfare of Animals in Transport.