Specialist in Schnauzer grooming, Poodle grooming, Terrier grooming, & Hand stripping, I gained a lot of practice from grooming my own dogs.
Dolly
Dolly is our 5 year old black Miniature Schnauzer, who I absolutely adore, She is very cheeky and well socialised.
I started entering her at Dog shows when she was 6 months old and she qualified for Crufts 2012 and won 5th place in the Miniature Schnauzer -Yearling, we are very proud!. She is Hand Stripped.
Whitney
Whitney is my 11 month old standard poodle, she is a phantom poodle which means she has two colours. she is VERY mischievous and always up to something fun and interesting.
Some people say poodles are one of the most intelligent breeds, Iam looking forward to the day the penny drops!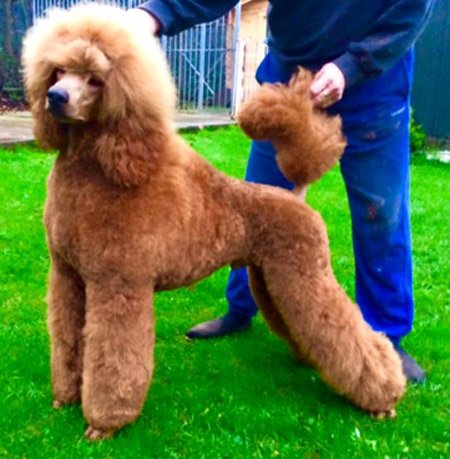 Ringo
Ringo is my 1 year old Standard poodle import from Slovakia.